YouTube High Definition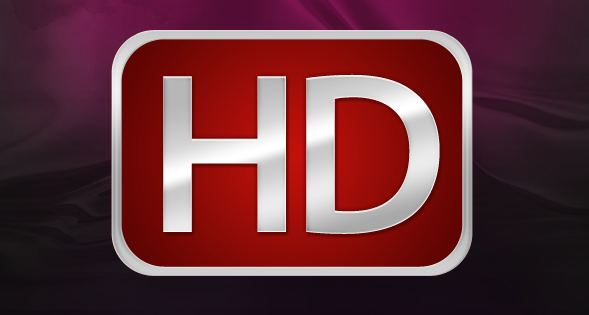 Congratulations! YouTube High Definition installed successfully. You can start using your new add-on.
YouTube High Definition is a powerful tool that will let you automatically play all YouTube videos in High Definition, turn off annotations, change video player size, auto stop videos, auto mute video sound, have high definition support for all other YouTube videos on external sites like Facebook, Twitter and Reddit and much more.
YouTube High Definition solves most common annoyances automatically for you so you can watch YouTube videos in best experience without losing unnecessary time. Most common annoyance for YouTube videos is YouTube does not chose the best resolution for the currently playing video although there is another better video resolution already. Switching each video manually to a better resolution is awkward, difficult and time confusing. YouTube High Definition solves this common annoyance and loads all YouTube videos in Highest Definition automatically for you.
By default, YouTube High Definition plays the video in highest resolution automatically for you. But you can also specify YouTube High Definition to play all YouTube videos in a specific video resolution like 4K (2160p), 1440p, 1080p, 720p, 480p, 360p, 240p and 144p.
YouTube High Definition not only loads the highest available resolution but plays the videos in Expand (Wide) or Full Page style to better improve the High Definition experience. You can choose the default YouTube videos player size, Shrink to play all YouTube videos in small mode. Also you can have all your YouTube videos in minimalist size by choosing Tiny video size option.
Another most common issue is the video annotations which can really expand and block YouTube videos and having them to turn off for each video is again difficult and time consuming. By YouTube High Definition, you can change the annotation settings for YouTube videos and can turn off annotations for all YouTube videos automatically by an easy single mouse click.
You can also change the video play behavior from YouTube High Definition settings. By default YouTube videos will start playing whenever the video player loads but you may want to auto stop YouTube all videos automatically and start playing and watching them whenever you want.
Having YouTube videos in sound is great but it can be disturbing especially in night mode. And some YouTube videos can change volume level time to time and adjusting volume to desired level again is unnecessary and annoying. YouTube High Definition can mute YouTube videos whenever the video player loads by default or have your YouTube videos specific volume level all the time.
YouTube High Definition also improves listening music on YouTube by having all YouTube songs to have highest sound quality automatically for you.
Having all this settings are great for YouTube but there are millions of YouTube videos scattered around the web. You may also want to watch YouTube videos in High Definition on Facebook, Twitter and Reddit. By adjusting YouTube High Definition settings you can also play all external (embedded) YouTube videos in High Definition, too and set the video playback behavior for all of them.
YouTube High Definition also supports popular Flash add-on FlashBlock which is commonly used for YouTube so that FlashBlock users can also have high definition experience for YouTube videos.
Multiprocess Firefox Electrolysis is being developed by Mozilla team and we have already support it beforehand so you can also have YouTube High Definition support for Firefox Electrolysis version.
You can click on the red HD toolbar button of YouTube High Definition to get the video player options panel. You can change the video quality and player size of the YouTube video player by the relevant option areas. All changes are applied instantly and saved permanently in your browser.
If you find the application useful please support my development efforts.
---