Readable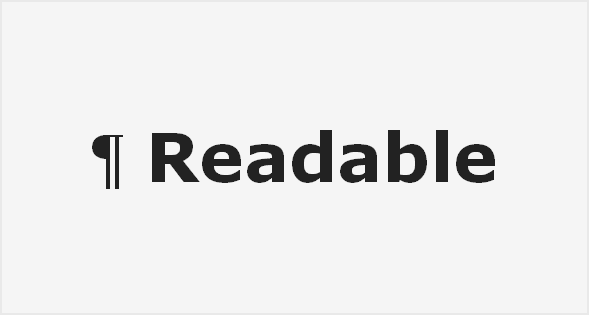 Congratulations! Readable installed successfully. You can right now start using your new add-on.
Readable is an application that helps you read more of the web. It transforms text on any website using fonts, colors, and layouts of your choosing.
To use it just click the

icon on Firefox statusbar. Also by right clicking on

icon you can get other Styling Options.
After a few seconds the web page will be simplified and you will achieve easy to read content panel. To exit the panel just click anywhere outside the content area.
If the add-on can not achieve a desired success you can manually select the text and then click the statusbar icon or toolbar icon to get the simplified version of the selected text.
You can also add a Toolbar button to the navigation toolbox. Right click on any toolbar button and choose the "Customise" option to drag the icon in toolbox.
If you find the application useful please support my development efforts.
---